History
The plant was founded in 1963 under the name International Cooperative Petroleum Association (ICPA). After several expansions, the company developed into an independent, reliable partner for the international marine and automotive lubricant sectors.
ICPA initially only worked with other cooperative associations. Since 1995, when they transformed to a limited company (Ltd.) and the name Transnational Blenders was born, the company is open to all kinds of business cooperations.
In 2000, Transnational Blenders was acquired from ICPA by the current owner ENVIEM Holding. Between 2001 and 2006 large investments were initiated. The area doubled to 20.000 m2 and the capacity increased up to approximately 140.000 mt.
More recently we invested in new machinery, additional storage capacity and sustainability. We have installed solar panels, recycle cans and drums where possible and do research in the use of biofuels and other alternative energy sources.
1963
---

1995
---

Transformation to limited company (Ltd.)
2000
---

2006
---

Large investments and growth
2013
---

Largest bunker order: 238.000 liter
2015
---

2020
---



Transformation to limited company (Ltd.)


Large investments and growth

Largest bunker order: 238.000 liter


MISSION AND VISION
Mission
It is our purpose to take care of our customers' individual lubricant needs.
Vision
To be Europe's most customer focused producer of lubricants, we offer products of the highest quality with the best on-time service while being an attractive and involved employer with a continuous focus on health, safety and environment.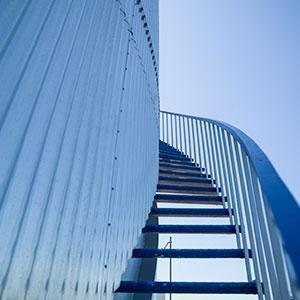 Reliability
Being a true partner in business worldwide, also means that you can rely on our solution-orientated approach and problem solving attitude. Anywhere, anytime, anyplace.

Commitment
We are committed to meet and even exceed the expectations of each of our customers and aim for long-term partnerships.

Vigour
We are reputed for our pro-active attitude, decisiveness, strength and commitment to serve all of our customers.

Integrity
By all means we are a professional partner in business: we not only value the highest product quality, we also handle your company and confidential data with professional and great care.
OUR PLANT
With a total storage capacity of more than 19 million liters and 120 tanks, we have the perfect base for serving our customers in the lubricants market. Our blending professionals blend base oils and additives into customer-specific lubricants by using our state-of-the-art blending systems. Up to customer demand, we further load bulk products in bulk trucks or into barges via our own jetty. Alternatively, we fill the products into our customers packages from 1 liter can up to 1.000 liter IBC. Our in-house laboratory is securing our internal quality processes and supports our customers with product technical data when requested.
Base oils
27 Tanks of storage space 15,450 m³ storage capacity
Finished products and additives
87 tanks of storage space 3500 m³ storage capacity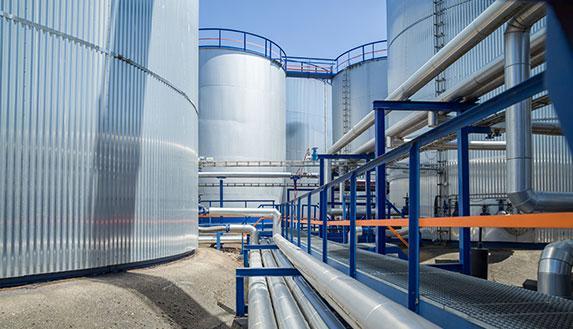 OUR LOCATION
Transnational Blenders B.V. is located in Dordrecht, The Netherlands.
A strategic location, beneficial to the business in the direct area. Besides, Dordrecht is part of the Randstad: a megalopolis with the highest industrial development rate in The Netherlands. Transnational Blenders is easily reached by road and the port of Rotterdam is around the corner.
The port of Antwerp is within reach as well. Perfect for our internationally orientated customers. However important, being accessible by road is not the main advantage- with our own jetty and direct access to the North Sea, Transnational Blenders is easily accessible by water too. This is ideal for managing our bunkering activities and enables our ships to provide larger volumes of base stock directly to our plant.